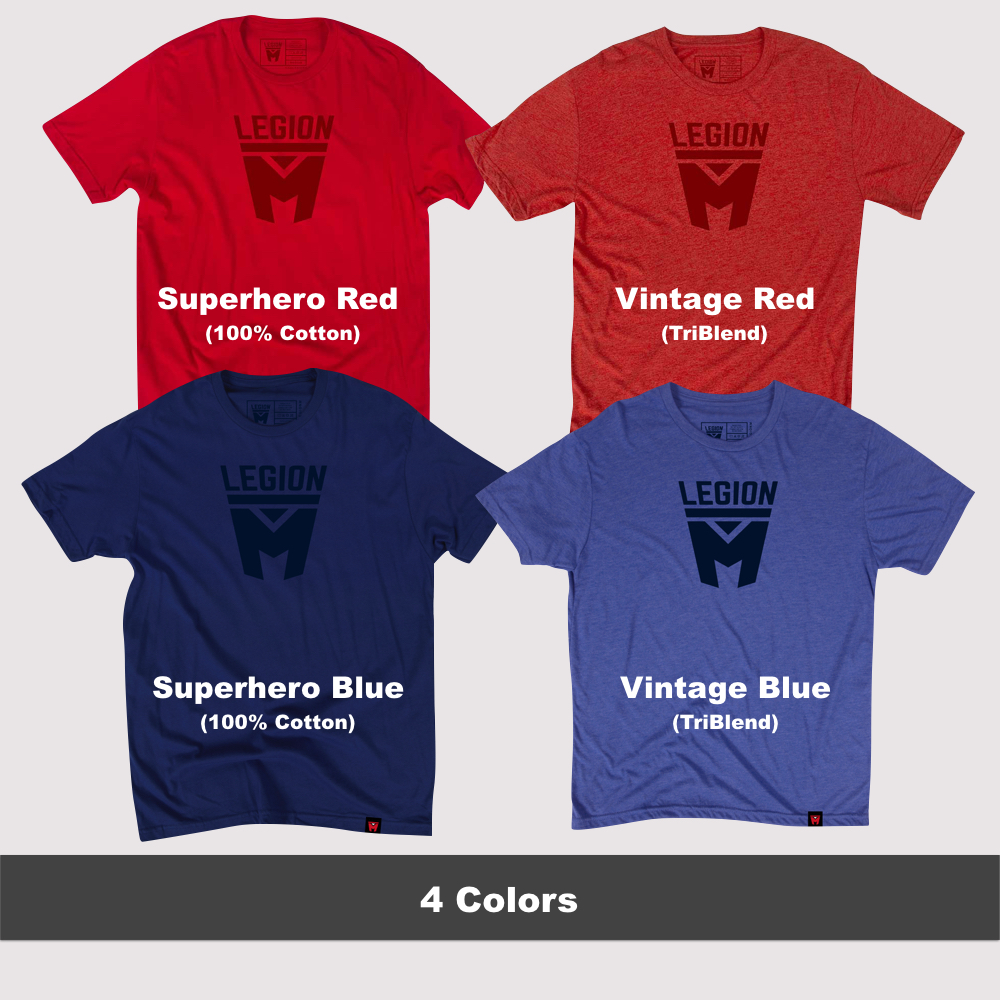 The Superhero Shirt
Available in limited styles and sizes.
FANS OF THE WORLD UNITE! Unleash your inner superhero with the shirt that started it all! Heathered "Vintage Red/Blue" tri-blend or brilliant "Superhero Red/Blue" cotton--these shirts are comfortable enough to be worn beneath your street clothes, bold enough to put the bad guys on alert, and elegant enough for a night on the town (fighting crime).
These shirt sizes run small--please check the sizing chart. This item is currently available in limited styles and sizes. Get yours while still in stock!