San Diego Comic Con was a 'Memory' we'll never forget!
Last week was San Diego Comic Con, and boy do we have a lot to talk about!
Legion M hosted a fan lounge with The Pop Insider in the Gaslamp district at the Theatre Box San Diego, and it was our largest activation yet! With four full days of jam-packed fun and activities, our lounge was the place to be at San Diego Comic Con.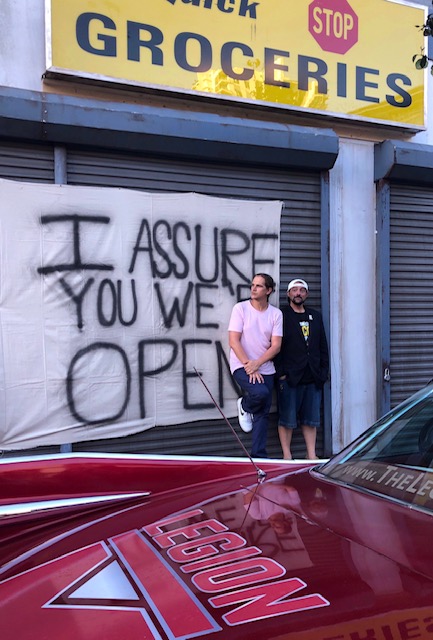 The entrance to the Legion M lounge was a giant 45-foot façade of the Quick Stop from the Clerks/Jay & Silent Bob "View Askewniverse" (and yes — it was the ACTUAL WALL that was used in Jay & Silent Bob: Reboot, coming out later this year!) That made it not only the perfect photo-opp, but also a totally immersive experience for fans to 'enter' the Quick Stop. Immediately inside the lounge were several Legion M step-and-repeats and a fun photo booth with props and costumes to remember the experience by. We also had props from some of our films including the Cheddar Goblin and The Beast from Mandy, and life-sized replicas of some beloved Alien critters in honor of our upcoming film Memory: The Origins of Alien.
We were excited to debut our brand-spanking-new merchandise for Jay & Silent Bob alongside some of our classic merchandise for Mandy and Legion M. The hottest selling items of the weekend were by far our new Mooby's hat, as well as the iconic Tiger shirt. We also began selling 'proplicas' of The Beast, and made our first sale to a very excited customer at the merch booth!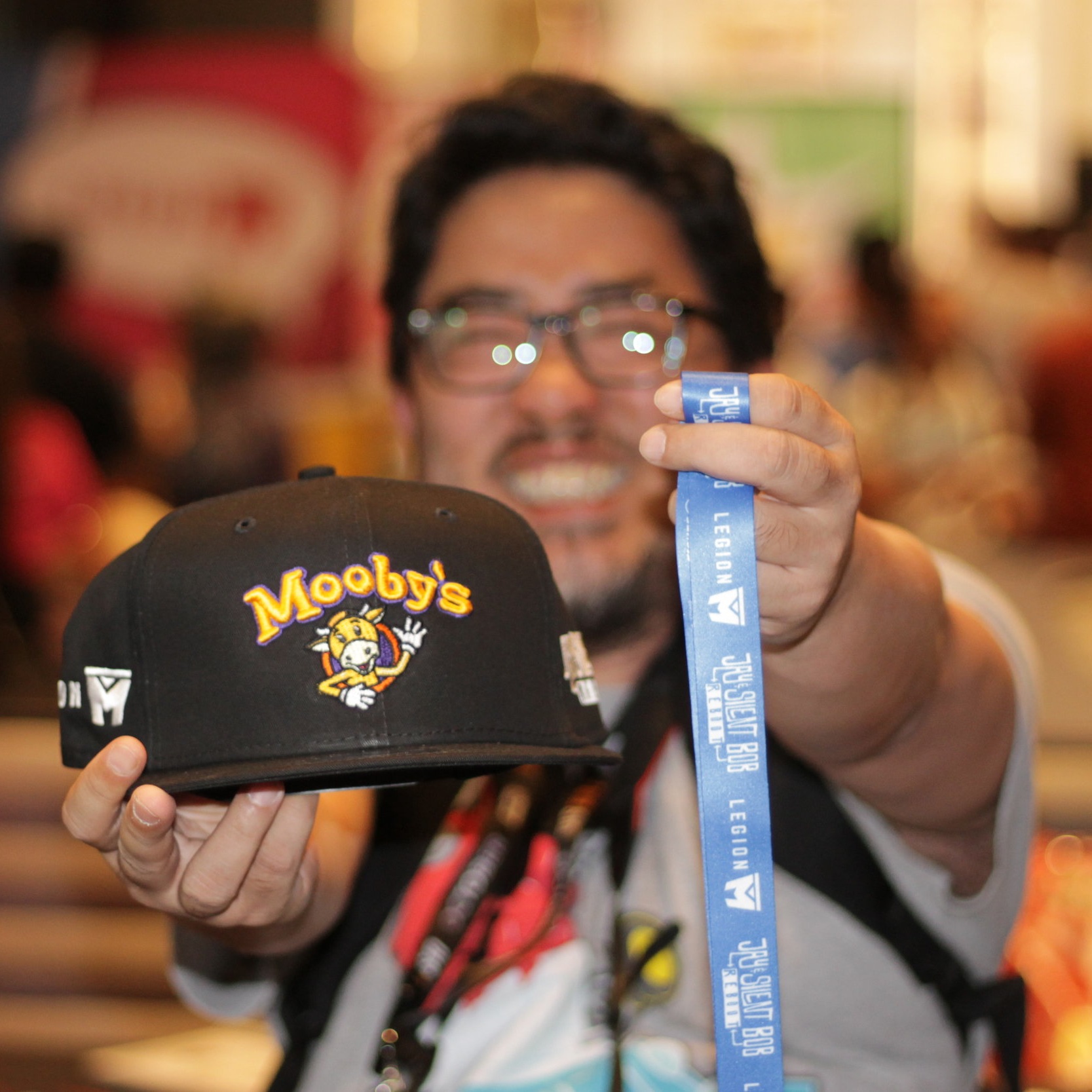 Fans could relax and grab a bite to eat with a decadent chocolate cocktail while charging their phones and devices at the Angry Birds charging station. Once fully recharged, fans could head up to the rooftop where The Pop Insider offered daily karaoke, themed cosplay parties, and hosted a Spirit Halloween cosplay makeup and touchup station with a professional makeup artist on hand.
But the lounge was only the beginning!
Legion M had two fun-filled panels at the convention center, both of which saw a completely packed audience! The first was our Legion M panel on Thursday at 2pm, where we discussed our various upcoming projects as well as gave updates on our projects in development. Later that night, we hosted a panel for our upcoming documentary Memory: The Origins of Alien and gave free 'chestburster' gifts to anyone who asked a question. The following evening, we premiered the film exclusively to a small audience of fans at the Theatre Box, followed by an intimate Q&A with the director of the film, Alexandre Phillipe.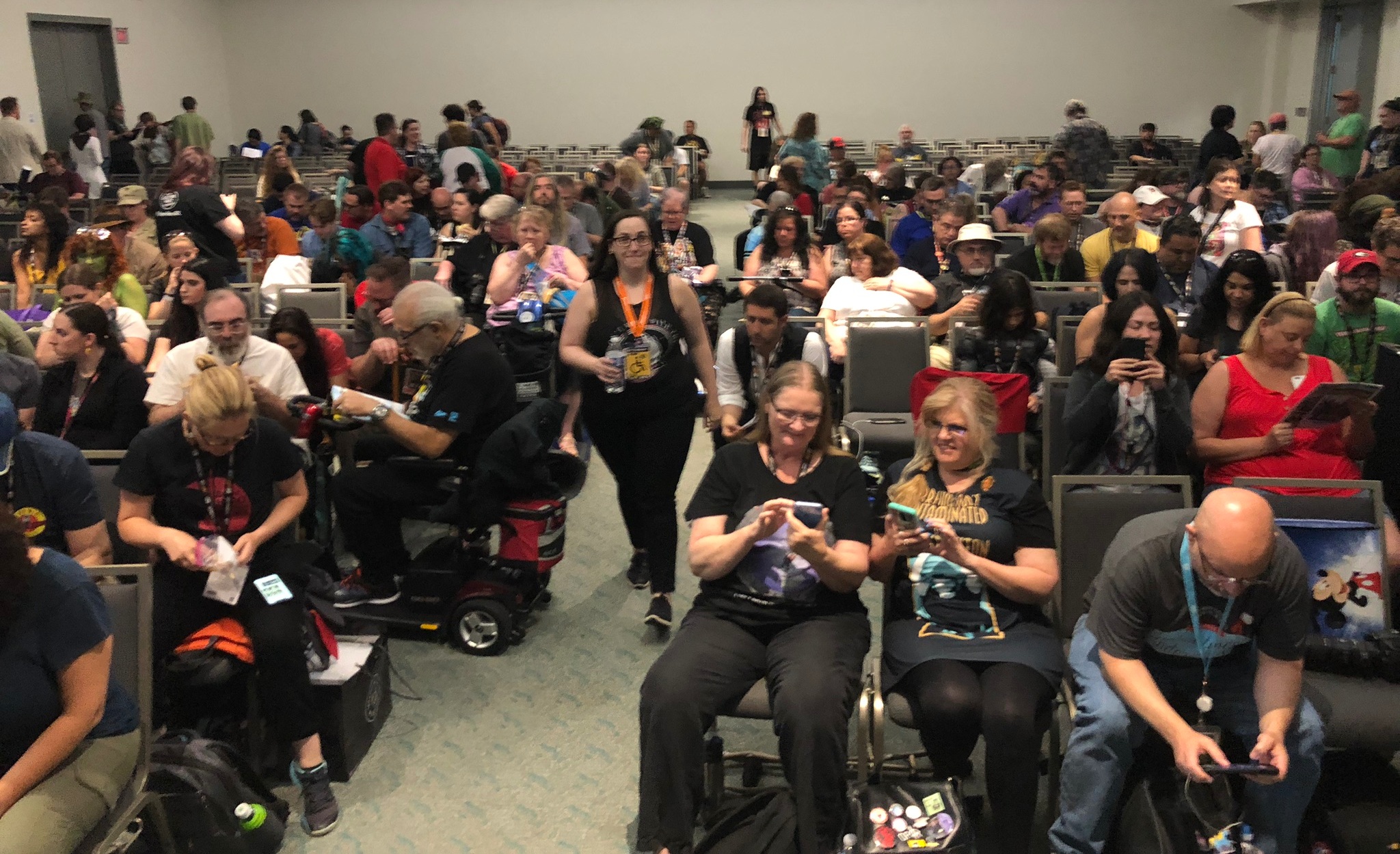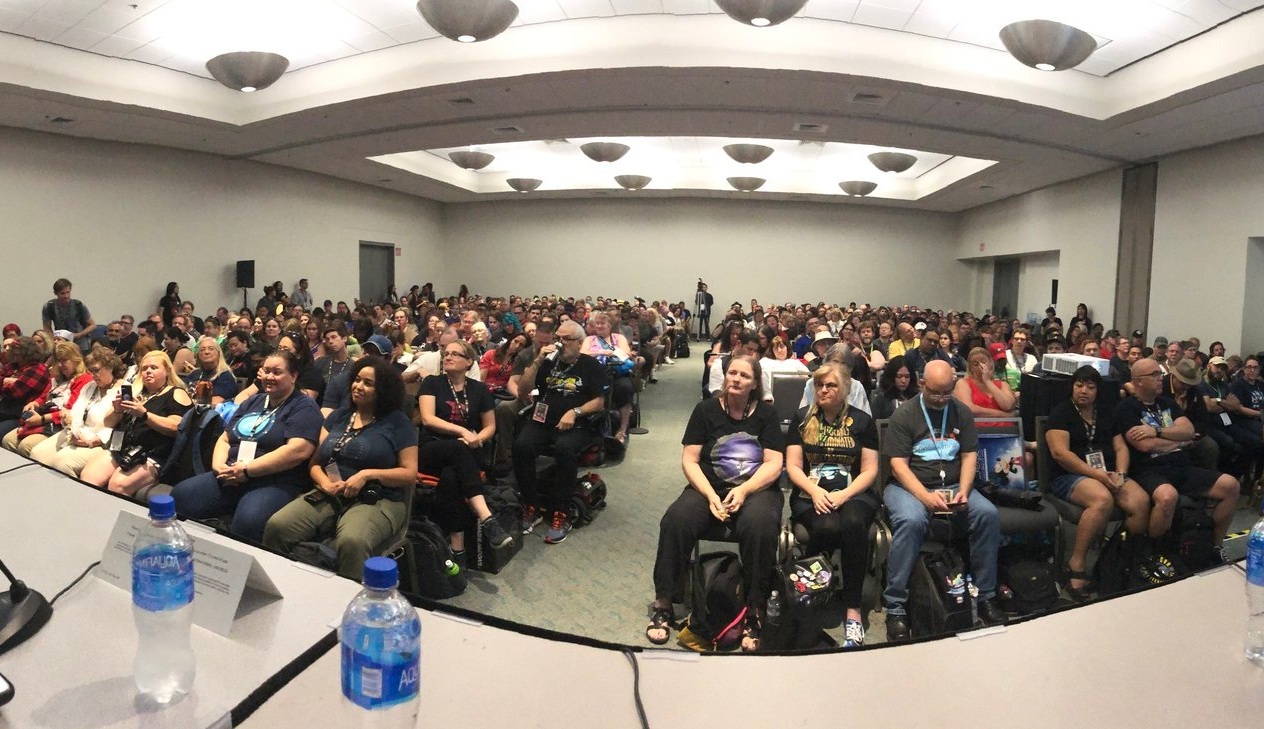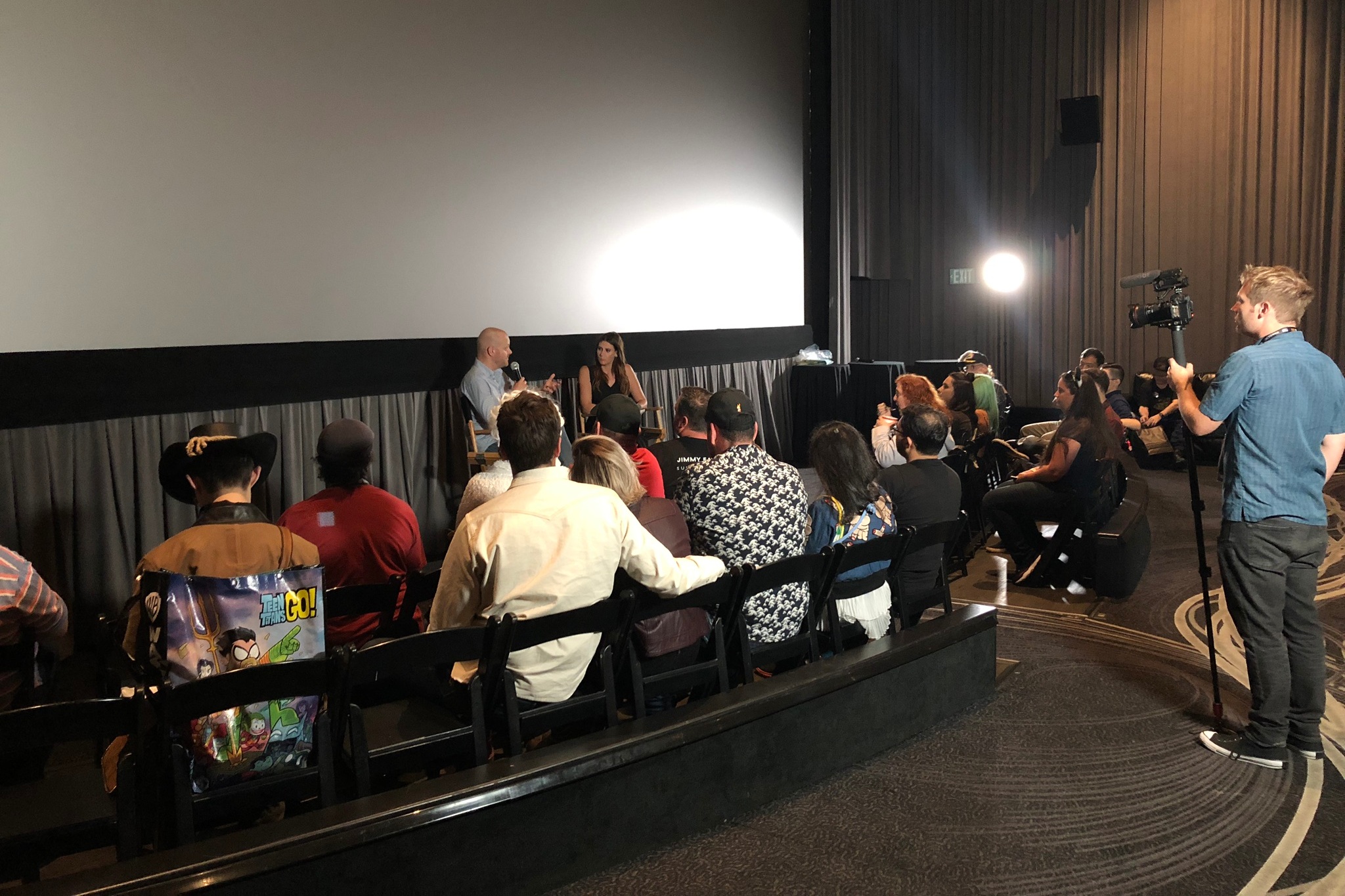 Perhaps our most exciting and history-making event came on Friday afternoon when we closed off the lobby to the theater and hosted a special "Jay & Silent Bob" handprint ceremony. We offered 35 tickets internally to our Legion M community and opened up a few dozen seats to the general public. Legion M's own CEO Paul Scanlan introduced Kevin Smith and Jason Mewes to the audience, and then we all watched as they stuck their hands in cement! It was truly a historic moment and we were so honored to have Legion M be a part of it.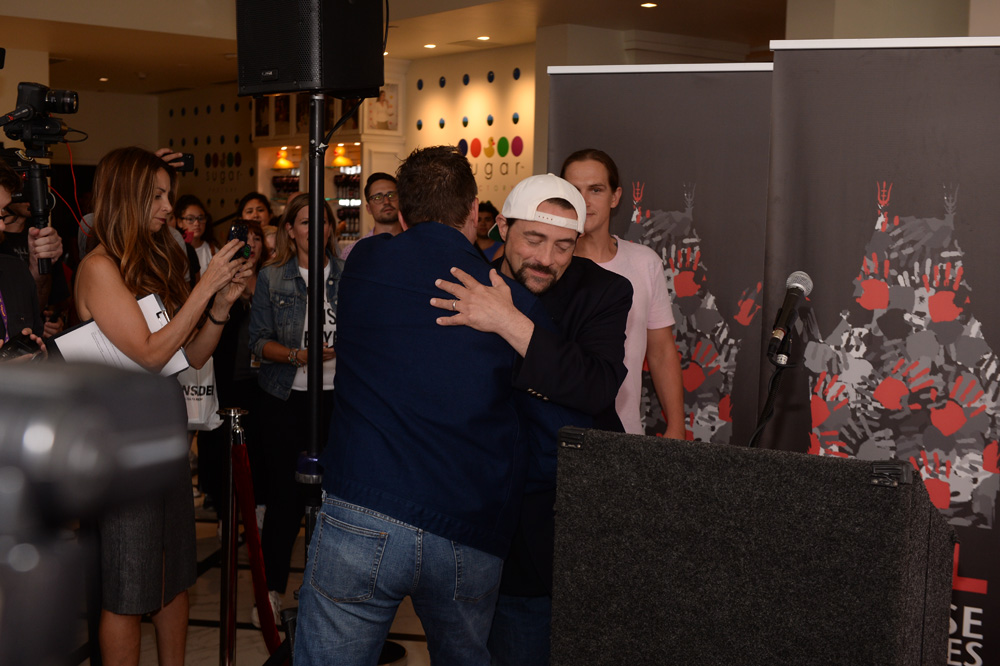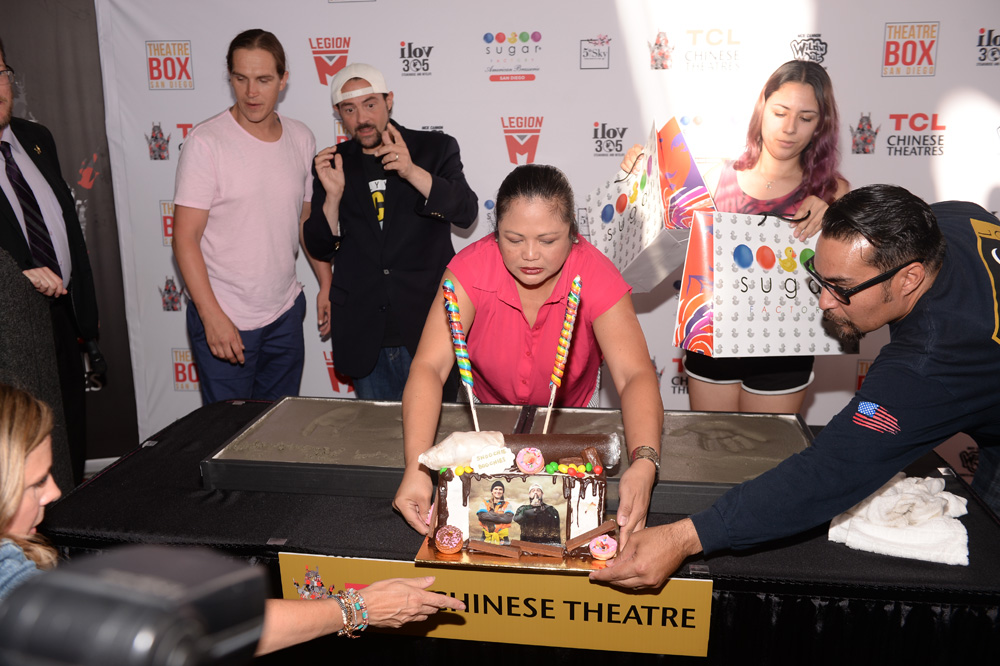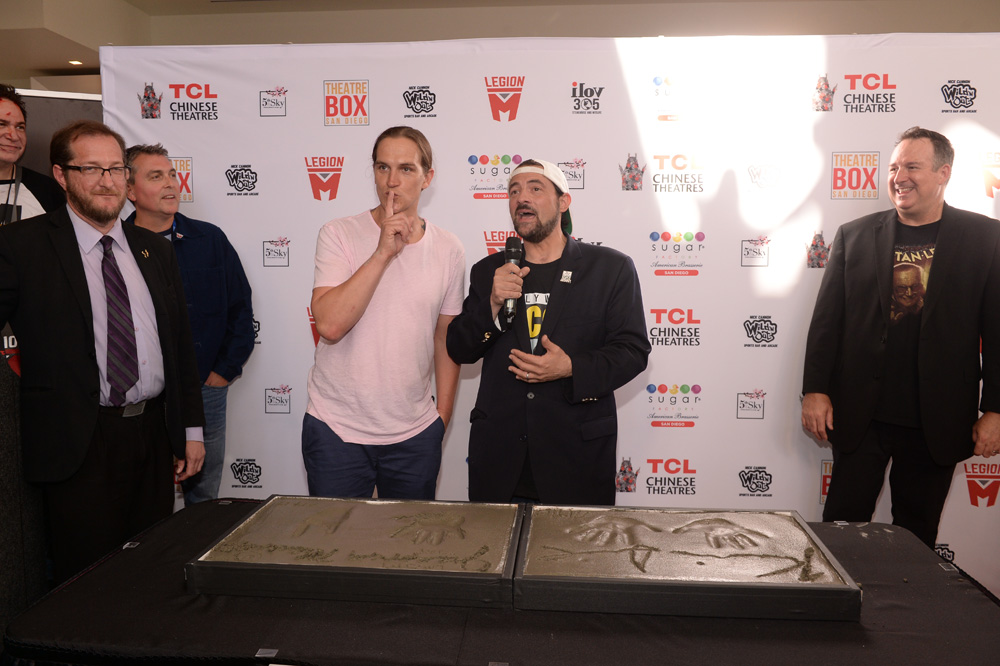 Photos courtesy of Getty Images
But the fun didn't stop there! On Saturday, we all headed to Hall H (yes, the infamous Hall H) for Kevin Smith's annual panel. For two hours, Kevin regaled us with stories of filming Jay & Silent Bob: Reboot with his co-stars Jason Mewes, Harley Quinn Smith, and Melissa Benoist. But what may have been the most exciting moment was when Kevin gave a special shout out and thanks to Legion M for organizing the handprint ceremony – which was met with applause and cheers from the audience. After the panel, we all headed back to the lounge (with Kevin and Jason in their full J&SB costumes!) where fans had the amazing opportunity to take photos with Jay & Silent Bob in front of the Quick Stop.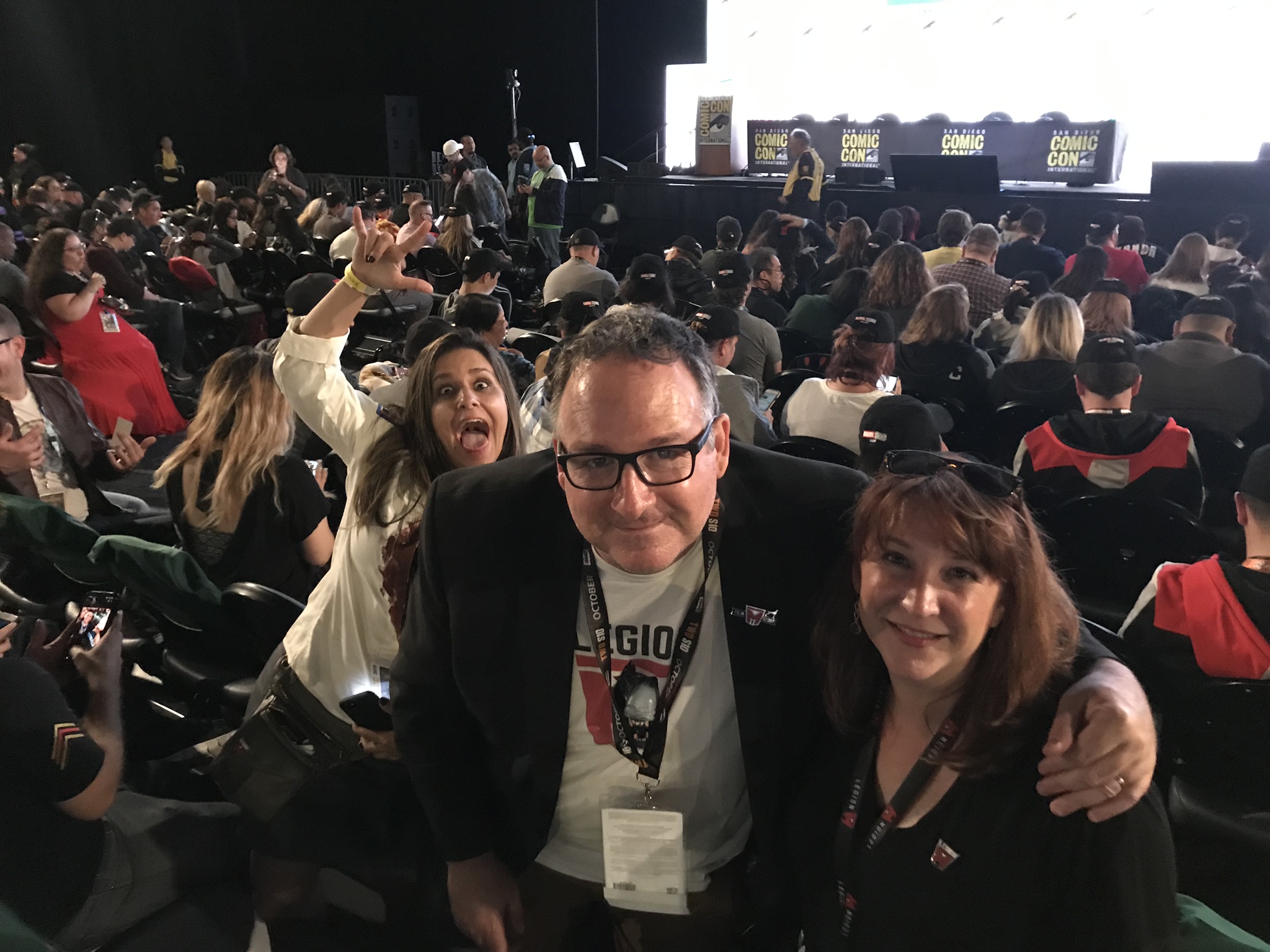 It was an exhausting weekend, but tons of fun to be sure. Until next year, San Diego!
Photos included in this article are courtesy of our Legion M community, including Eva Jarkiewicz, Dana Scully, Wendy Elliott, and Natasha Broome-Shaw.